Here is my personal hosts file. It is curated, de-duplicated and very lightweight. It blocks a lot of malware, phishing, ads, tracking and fake sites. There are other ones out there which are far larger but I find them to be either incompatible with certain devices due to their size or block too many things and break a lot of common websites.
I used StevenBlack's hosts file merging script which you can find here to produce it.
Updated on: 24/07/2023
Number of unique domains blocked by my hosts file: 355,748
Size: 12.4mb
| | |
| --- | --- |
| AmigaOS 1-3 | AmiTCP:db/hosts |
| AmigaOS 4 | DEVS:Internet/hosts |
| eComStation & OS/2 | "bootdrive":\mptn\etc\ |
| Android, BSD, iOS, Linux, macOS 10.02+, Unix, Unix-like | /etc/hosts |
| MorphOS | ENVARC:sys/net/hosts |
| Windows 3.1 | %WinDir%\HOSTS |
| Windows 9x/ME | %WinDir%\hosts |
| Windows NT, 2000, XP, 2003, Vista, 2008, 7, 2012, 8, 10, 11 | %SystemRoot%\System32\drivers\etc\hosts |
Hosts file locations and file names for different operating systems
---
The Generic Hosts File
You may use this if you desire more aggressive hosts file blocking than my personal hosts file above. It blocks many additional harmful websites, trackers, advertising servers as well as content that you would not want to see at school, work, place of worship or other similar public spaces.
Updated on: 24/07/2023
Number of unique domains blocked by my hosts file: 256,609
Size: 6.8mb
CLICK HERE TO DOWNLOAD THE >>MIDDLE OF THE ROAD HOSTS FILE<<
---
The Ultra Mega Hosts File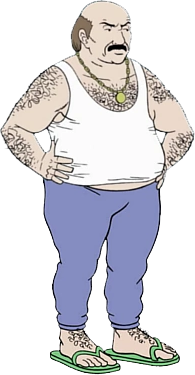 This is an extremely large hosts file which merges together as many sources for blocklist data as I could add to it easily. It will break many applications, websites, services or even cause your device/computer to behave erratically. Please only use this if you must access the internet but with extraordinary filters in place.
Potential use cases: you are actively being targeted by highly sophisticated surveillance (you probably aren't…), a child's computer, a public access computer, a place of worship, a computer dedicated to a few tasks but still requires limited internet access.
Updated on: 24/07/2023
Number of unique domains blocked by my hosts file: 1,289,631
Size: 43.5mb